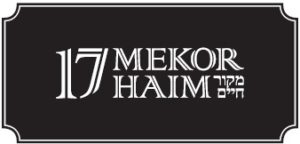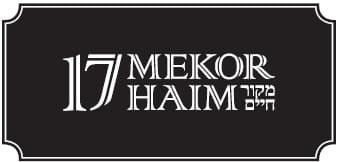 Mekor Haim 17
A prestigious residential project designed by the architectural firm "Della Pergola Architects", which specializes in the design of luxury buildings, with an in-depth consideration of the shape and characteristics of the building, especially the architecture of the impressive facades.
The building will be adorned with carved Jerusalem stone, with curtain walls that convey elegance, progress and rich architectural details.
The building will contain 43 luxury apartments that will provide the peaceful and calm welfare, 2,3,4,5,6 rooms apartments, luxury penthouse apartments & pastoral garden apartments.
For each apartment a parking space, a storage room and a sukkah balcony. Luxurious lobby and Shabbat elevator.
Professional craftsmen and high quality materials. The project emphasizes the selection of suppliers and professionals from the experts in Israel, as well as the quality of materials and meticulous technical specifications, including: security doors designed at the entrance, luxurious interior doors, high quality interior and exterior flooring, Underfloor heating, air conditioning inverter, electric shutters, innovative lighting, high level woodworking and beautiful kitchen from"Gal Kitchen".